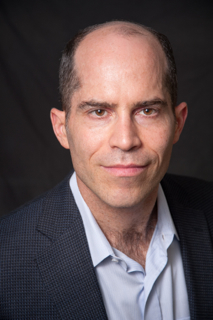 David Teten is a Venture Partner with HOF Capital and writes regularly at teten.com. HOF Capital is an international venture capital fund backed by over 70 influential families and organizations, with offices in New York (HQ), London, and San Francisco. David has particular interest in fintech, sales tech, and HR tech.
David was previously a Managing Partner with HOF Capital and a Partner with ff Venture Capital, one of the best-performing seed- and early-stage venture capital firms in the U.S. Previously, David advised clients such as Goldman Sachs Special Situations Group, Icahn Enterprises, LLR Partners, Birch Hill Equity Partners, and other institutional investors.
David is Founder of Harvard Business School Alumni Angels of Greater New York, the largest angel group on the East Coast. David was formerly Founder of Navon Partners, a software startup which identified private companies for investment using public data sources, and Acting CEO of Vertical Key, a SaaS business for managing large-scale events. He was previously a Managing Director with Evalueserve, a 2,500-person global research and analytics company, and Founder and CEO of Circle of Experts, an investment research firm acquired by Evalueserve. David was formerly Founder and CEO of GoldNames, an Israel-based investment bank in the internet domain name asset class. He worked with Bear Stearns' Investment Banking division in their technology/defense mergers and acquisitions team. David holds a Harvard MBA (Second Year Honors) and a Yale BA (Distinction in the major).
David is co-founder of PEVCTech, an online community focused on helping private equity and venture capital funds make better investments through technology. David has led or co-led studies on such topics as innovation in the investing industry (DisruptInvesting.com); on how investors originate investments in private companies (#1 all time most-read study in the Journal of Private Equity); and on how VCs create portfolio company value.
David grew up in Marin County, Northern California, and learned to program on an Atari 800. He trains in parkour and bodyweight exercises. He speaks passable French and Hebrew but has completely lost the Portuguese he learned while working in Brazil.